Thought Leadership
- 10:15 am - 10:40 am
Retail industry will go through as much transformation in the next 5 years as it did in the past 50 years. But, what kind of transformation are we talking about? What is the role of the omnichannel customer for this transformation? What are the steps IT can take to keep pace -- or be ahead of the game? In this session, we will walk through 5 key transformational tenets and brainstorm how they can impact the Retail Industry as well as the innovative steps technology can take to drive business differentiation.
The Five Tenets Are:
Frictionless experience across the Omnichannel
You can be anywhere but you can ship everywhere
Role of Automation and People in next-generation technology
Collaborative ecosystem to drive continuous innovation
What is the fifth one you ask? Well, let us brainstorm to determine what that should be during the round table.
Sponsored by: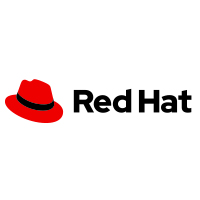 Red Hat